In response to President Biden's Cancer Moonshot Project
We have submitted our flagship product:
We have received the response from the team by submitting here: https://www.whitehouse.gov/cancermoonshot/share-your-story/

The History of Anti Aging Protein
For nearly three decades from 1970 to 2009, life scientists continued to explore the wisdom of previous researchers and worked towards finding a solution for anti-aging. In 1982, they discovered a key ingredient for anti-aging and rejuvenation: "protein peptides" extracted from the thymus and pineal glands.
Studies and research have shown that these protein peptides can be used as important substances to prevent aging. The anti-aging peptide, in particular, can quickly restore the body from the effects of chemotherapy, help improve platelet count, reduce chemotherapy side effects, and even help in treating certain types of cancers such as stomach and liver cancers. Russian research over 18 years showed that the anti-aging peptide can prolong the lifespan of animals by 25%.
Introduction:
The Anti Aging Protein is a combination of two peptides from the pineal gland and two from the thymus. This product can regenerate the body's cells and stimulate stem cells in different parts of the body to produce new healthy cells. The new cells will also be replaced by immune cells if they become cancerous. The peptide has a high amino acid sequence accuracy, is heat resistant, has good water solubility, and does not have any side effects.
Ingredients:
Anti Aging Protein, Maltodextrin
Features:
100% amino acid sequence accuracy, heat resistance, good water solubility, no side effects
Purpose:
To improve body function, activate cells, and achieve long-term rejuvenation. The peptide has a strong anti-inflammatory effect, can improve eyesight, body appearance, liver and kidney function.
Mechanism:
Anti Aging Protein have multiple functions, including stimulating telomerase activity in chromosome replication, thus preventing telomere shortening and promoting the regeneration of healthy cells. The peptides from the thymus can also activate the immune system, strengthening immune cells and protecting the body's health.
Usage:
For therapeutic use, take one sachet (about 2 grams) before each meal and before bed. For maintenance use, take one sachet in the morning and evening. For chemotherapy patients, take 8-10 times a day, every two hours except while sleeping.
Visible Effects:
One of the most visible effects of taking the Anti Aging Protein is an improvement in the vividness of colors. You may notice that the world around you appears more vibrant and the colors you see are more vivid the next day.
This product is not intended to diagnose, treat, cure, or prevent any disease. It's always recommended to consult with a healthcare professional before taking any new supplement.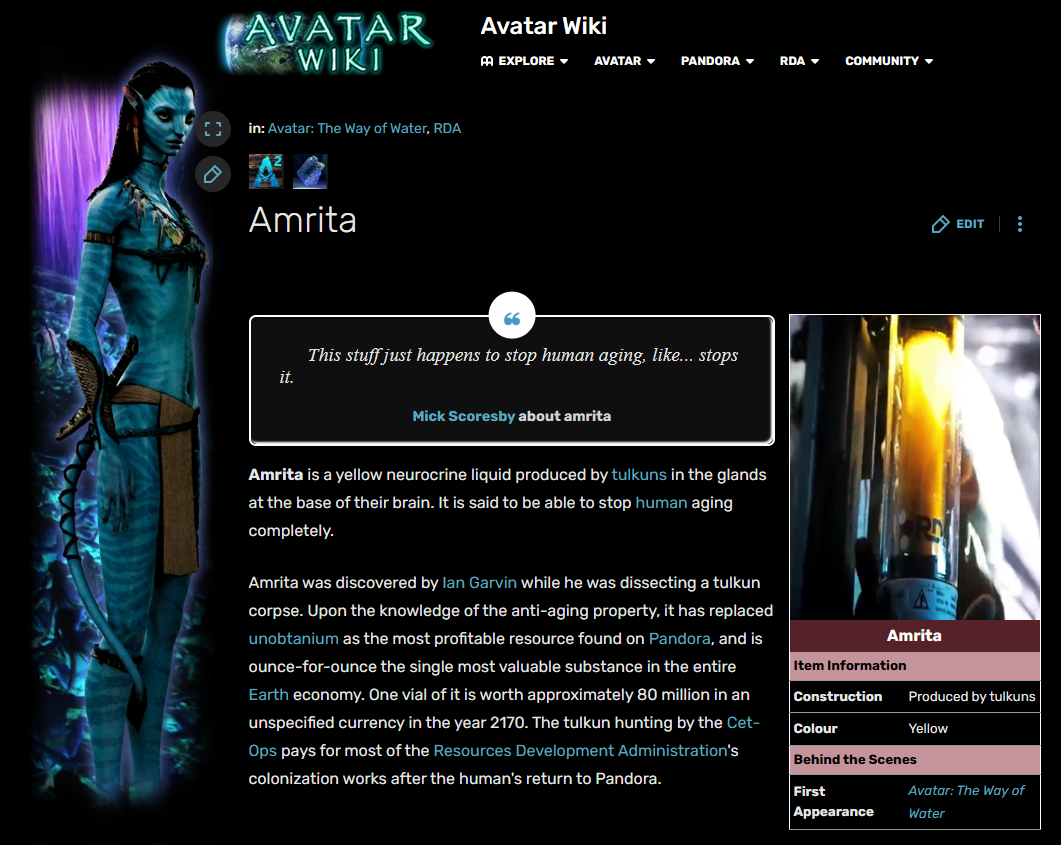 If the amrita substance in the Avatar movie is actually from the pineal gland, at least we don't need to hunt a whale for it 😊.
Benefits
Deep Sleep
Normalize T Cell Function
Anti-Aging
Prolonged Cell Life
Healthier Neuroendocrine & Immune System
Telomere Activation
長壽回春肽名字的由來
從1970年到2009年將近三十年之間,生命科學家不斷銜接著前人的智慧,陸續在防衰抗老上持續努力。
1982年發現的長壽回春不老藥,就是從胸腺和松果腺所萃取的「蛋白質勝肽」。
經過科學家們前仆後繼的努力各項研究結果都表明這些蛋白質勝肽,是可以用來作為防止老化的重要物質。
長壽回春(食品)
長壽肽可以幫助身體迅速從化療的影響中恢復過來。只需要一份長壽肽就可以在一夜之間將一個人的血小板計數急劇下降恢復到 80%,並防止因化療而導致的頭髮脫落。由於化學療法的副作用大大減少,因此患者可以更頻繁的接受化療。通過每天服用八份長壽肽,醒著的時間每兩小時服用一次,通常可以在一個月內根除癌症。此後,每天正常使用 2 份可以防止癌症復發並確保整體健康。單獨使用長壽肽可有效治療胃癌、肝癌和膽管癌。
長達18年的俄羅斯研究表明,壽命肽可以延長25%的動物壽命。
               此種胜肽產品是「組合式創新」下的產物,是從松果體來的2種胜肽和胸腺來的2種   胜肽組合在一起的胜肽產品,此產品可以讓人體的細胞回到最佳狀態,可說是人體「硬體總開關」,它可激發人體各部位幹細胞再生新的健康細胞,若新生的細胞有癌化現象就會被體內免疫細胞防禦汰換,它也可激發染色體複製的端粒酵素活性,使端粒子不會縮短,所以再生新的細胞都是健康的細胞。胸腺胜肽亦可以激活免疫系統適合各種年齡層使用。
長壽回春胜肽、麥芽糊精
100%胺基酸序列準確度
耐熱、穩定性高
水溶性佳
無副作用
改善身體功能和長期恢復活力,活化細胞。
使用後有較強的抗發炎作用
明顯改善視力,改善身體外觀,肝功能,腎功能恢復。
抗衰老肽具有一個以上的功能,在醫學報告中只研究細胞分裂相關的DNA染色體DNA複製端粒。它可激發染色體複製的端粒酵素活性,使端粒不會縮短又可一再加長,所以再生新的細胞越長命,越吃越年輕健康。胸腺來的胜肽可以激活免疫系統強化免疫細胞,捍衛身體健康。
治療用:三餐飯前及睡前各一包(約2公克)
保養用:早晚各一包
癌症病人:一日8-10次,每兩小時一次加上起床及睡前,除胃癌、肝癌、膽管癌外,必須配合3-5次化療,癌細胞完全清除後仍需服用5年,早晚一天兩次,以防止癌症復發,這是十幾年來在台灣治癒2000名癌症病患後得來的經驗。